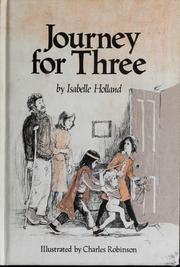 Eleven year old Alison Cairn is the daughter of missionaries who worked in India. Her mother died when she was a toddler; her father died sometime later. After his death she remained with the mission, which took care of orphaned or abandoned children in Northern India and, later, South America. The mission is closing down now for lack of funds and the people who ran it – along with most of the children – have since come back to the U.S.
Since the mission is shutting down, the children all have to be put into homes where they will be cared for and raised properly. The missionaries have decided to send Alison to her second cousin. Hopefully, she will find a home with him.
But her second cousin, Nicholas MacBain, is none too pleased to find Alison on his doorstep. A reclusive writer, MacBain wants to send Alison back to the missionaries at once so he can go back to having a peaceful existence.
Alison, however, is determined to stay. She is not resolved to stay simply for her own good, but for that of her "brothers": San Ignacio, a Hindu boy who ended up at the mission in India by accident, and Peter John Calvin, another orphan of missionary parents better known to Alison and San Ignacio as Fat Buttery. Alison calls him that "because he looked so fat and buttery." The three have been adopted brothers and sister throughout their short lives in the mission, and they have no intention of being separated for any reason – or by anyone.
The book follows the chaotic happenings at Nicholas MacBain's house – called the "Four Winds" – as Alison, San Ignacio, and Fat Buttery upend his introverted lifestyle in an attempt to put down roots and remain together. Isabelle Holland deftly weaves a tale centered on three children who love each other dearly. Her writing is reminiscent of the style used by children's authors in the 1940s and 1950s; Journey for Three is set in the mid 1970s, when it was published.
Interestingly, the book was published by Xerox Family Education Services. Imagine that! I had no idea a company like Xerox would print books, but they did. I wonder if they – or other companies like them – still do that these days? It would be fantastic if they did.
Journey for Three is a hilariously funny, zany story sure to appeal to any reader who still remembers what a crazy world childhood can be. It is definitely worth a read. And if you can purchase it, readers, so much the better!
Later!
The Mithril Guardian