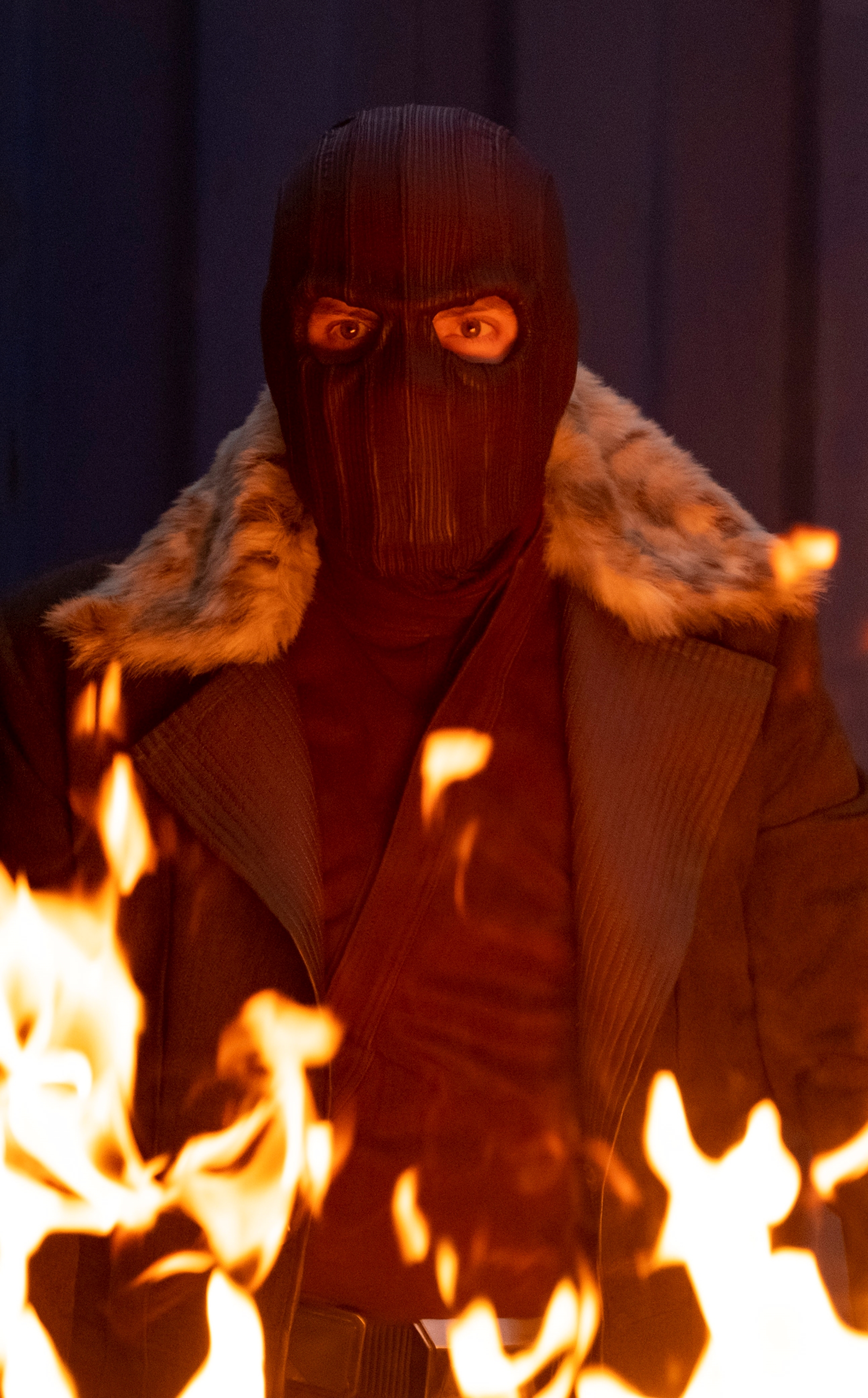 I really struggled when writing this post, readers, not because I doubted my own convictions – I believed from the start that Zemo was evil. Marvel, while turning a great deal in its comic book universe(s) upside-down and inside-out at the moment, was not going to change that fact for Civil War. Zemo has been an antagonist for too long; we all knew he was going to be the villain. My problem is the excuse implicit in the storyline that people would use to defend Zemo's actions in the film.
Zemo's grudge against the Avengers in Captain America: Civil War is based on his family's dying when, in the previous Avengers film, Ultron raised half of his small country into the sky before trying to smash it into the Earth to destroy mankind. Zemo was smart enough to put his family up in a house outside the city before this occurred. Naturally, he did not anticipate the city getting lifted off the ground and bits of rock falling from it to land on top of his home.
There are people who would defend Helmut Zemo's hatred for the Avengers and his diabolical plan to destroy them. Their arguments, in effect, would say, "But his family was killed! He was mad with grief! What right do you have to call him evil?! All he wanted was retribution for the deaths of his family!"
Retribution is not ours to seek any more than revenge, for which retribution is often a synonym. It is wrong and only causes more pain for more people. It breeds an endless, vicious cycle of violence, death, and darkness for everyone in the world. As for Zemo's being "mad," the proper understanding of its meaning is someone who is a danger to himself because he cannot take care of himself. It is not someone who stalks a group of people for a year and then tries to kill them. Zemo does not clinically qualify as "mad" or "insane." But he does clinically qualify as evil.
How do we know this? He tells us. Zemo condemns himself in his own words, basing his choice on hatred and jealousy. After telling T'Challa about the deaths of his family, he says, "And the Avengers? They went home." He says this as though it makes everything he has done and all those he has killed worth the cost. While I hate to break his soap bubble, I must ask: just what is it that Zemo expected the Avengers to do after destroying Ultron, saving humanity, and preserving the lives of as many of the civilians still in the city as they could?
What more, in short, could they have done to make him their friend? They could have gone back to the city after the battle and helped with the clean up. But would that have won them Zemo's respect? Would he have felt better if Thor, Cap, and Iron Man had helped him dig his family's bodies out of the rubble? Would Zemo have felt better if they had helped him to bury his family? Would their tears over his loss have made him feel avenged (pun intended)? Since Zemo was ready to commit suicide after accomplishing his "mission," this seems highly unlikely.
You are probably wondering why I am making such a fuss about this, readers. I take issue in this case because the writers did so, in order, I believe, to show how empty Zemo's philosophy is. I am also making an issue of this because those who professionally review films – the docents of decency, the perpetually petulant masters of modernity, and other "reformers" of reality (a.k.a. the culture Nazis) – have made this a tenant of their belief system. This belief and their system are both solipsistic and false.
How do I know this? There are several ways. Why, for instance, did the writers have Zemo deliver the above lines in these specific words and in this tone? What is the big deal about the Avengers going home when their job (save the world) is done? How is it a crime for the Avengers to swoop into a certain place, stop the bad guys, and then go home to recover, the way that policemen and soldiers do? Just what is wrong with that picture, readers? Enlighten me, please; what is wrong with this situation?
The fact is that there is nothing wrong with it – absolutely nothing. The Avengers went home after Age of Ultron because they did not come to Sokovia as conquerors. They came as defenders of both Sokovia and mankind. No one – Avenger, commando, politician, civilian – could have predicted Ultron's plan to raise the city and make it a destroy-the-human-race meteor. It was a surprise to everybody.
Before the city lifted off it was swarming with drones trying to kill those left in the city. The Avengers were busy protecting these people, leaving them precious little time to discern Ultron's mad scheme let alone to chase down every bit of flying rubble coming off of the metropolis.
The team's main concern was to stop Ultron and thereby save mankind. This included protecting the residents of Sokovia from homicidal drones. Intercepting debris from the airborne city was not a consideration due to the necessities of combat against overwhelming foes. It was not due to indifference and it was most certainly not due to selfishness on the part of the Avengers.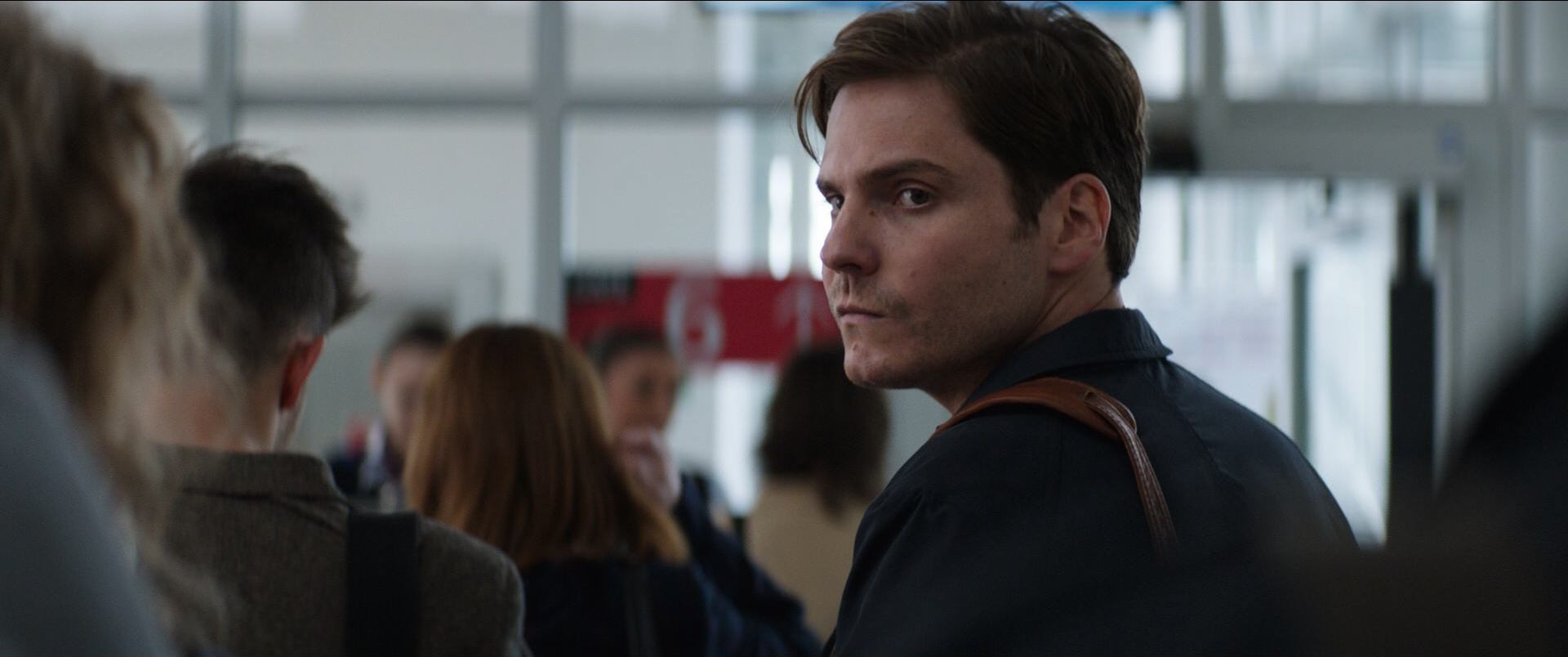 Yet Zemo is unconcerned with these very obvious facts. Why should he? It is clear to him what happened. The Avengers showed up, destroyed the maniacal machine, and went home to a heroes' welcome. They did not care about his people or his family. They cared about getting the glory for saving the world. That was their plan all along, as evidenced by the fact that they did not return to Sokovia to clean up the mess, nor did they prevent the disaster from occurring in the first place. In fact, they are responsible for the entire debacle; Tony Stark created Ultron. If he had not done this, then everyone who died in Sokovia would still be alive. The evident conclusion one must reach is that the Avengers do not care about anyone but themselves – right?
No, it is not. We know it is not, readers, because we have walked beside these characters through ten plus films. We have seen them selflessly put their lives on the line to protect the masses. We know that the Avengers truly care about saving as many lives as they can. They are as altruistic as one could wish of mortal man. Even Tony Stark, who is still too self-centered, remains willing to put his life on the line for strangers he will never meet. The Avengers are in the fight because it is the right thing to do, and most of them would be quite happy to skip out on the fame they have gained while doing their jobs. They cannot escape it and so they ignore it as best they can.
This is how we know that Zemo's profile of the Avengers is mistaken and selfish, not to mention blatantly foolish. It is not because we like the characters or are attached to them that we believe they are heroes. We are certainly attached to them, and we definitely like them. But that is because they have proven time and again that they are willing to do heroic things to protect others. It is hard not to like someone for that.
Considering his background, you might think that Zemo might understand that combat is not a place where one feels "an overwhelming sense of control," to quote Nick Fury. You might even think that Zemo could recall battles which had not gone according to plan, where people whom he and his team were supposed to protect were killed in spite of their best efforts. You might also think he would recognize that the Avengers were in that same boat in Sokovia and thus they could not be held accountable for the loss of his family.
Here we come to the important distinction between Zemo and the Avengers: Zemo led a "kill squad." He and his men were not just commandos; they were government-sanctioned assassins. This makes it likely that Zemo and his men had little care for the lives of others. The exceptions would have been the lives of those closest to them, such as Zemo's wife, son, and father. He may not have a problem murdering a family in another country but he would have a problem with whoever killed his family.
This is not the Way of the Avengers. When the Avengers kill, they do it to save lives. They do not do it lightly or enjoy it when the time comes to pull the trigger. They do not lose sleep over it, but if they can avoid dealing out justice on the battlefield they will spare their enemies – although they may later wish that they had not done so. They could have killed Loki in the Tower at the end of The Avengers, readers. Thor was not exactly feeling chummy with his adopted kid brother at the time and, in The Dark World, he threatened to kill Loki himself if he was betrayed.
The team had all the logic in the world to convince them to finish Loki then and there, but they chose not to do this. They instead sent him to Asgard to stand trial and receive Odin's judgment. Despite their moniker, the Avengers are not prone to dealing out what most people would think of as revenge. They stop – or 'Avenge' – evil by defeating the bad guys, and by saving as many people as they can when the crisis blows up in an unforeseen manner.
One of the reasons why Zemo decides to destroy the Avengers is he is used to killing. As an assassin he became accustomed to the idea of being judge, jury, and executioner. What is more, he came to like playing these roles.
There are four things he did which prove this. One, Zemo killed a former HYDRA operative and a psychiatrist without blinking an eye. Two, he detonated a bomb outside the U.N. building in Vienna without any qualms about the innocents who would be caught in the blast. This was in spite of his claim to the HYDRA agent that he would not enjoy using "bloodier methods" to get what he wanted.
Three, after he had control of Bucky Barnes in the German base, Zemo ordered him to kill the soldiers who came to put the Winter Soldier back under restraint. Without orders Bucky might very well have just stood there until Cap and Sam arrived to calm the situation. But to further destroy Bucky's already blackened record, Zemo ordered him to kill these men in cold blood. He stood by and watched these men die, then feigned a bad injury to lure Cap and Sam into the room so Bucky could attack them. I can just feel the remorse radiating from him in these scenes where he used "bloodier methods" to get what he wanted, can't you, readers?
Four, Zemo expected Iron Man would kill Bucky and then Cap would kill Iron Man. Or he believed that Cap and Iron Man would kill each other after Bucky was dead. Why did he think this? He said he studied Cap and the rest of the Avengers, did he not? Enough to realize suddenly that there was a bit of green in Cap's blue eyes, he said. So why did he not expect Cap to save Bucky, while at the same time avoiding killing or truly harming Tony Stark?
For a professional such as Zemo, this kind of miscalculation is astounding. He is a practiced killer; if he wants to take down a target or convince a target to kill himself and another person, he has to study his prey very carefully. He had a year to study the Avengers and plan how he would kill them, or convince them to kill each other. So why, when you come to the most crucial point, did he fail to suspect that Cap would prevent Tony from killing Bucky, while at the same time not murdering Stark himself?
The reason he failed to completely destroy the Avengers – to kill them all or convince them to kill each other – is that he does not understand them. He did not, does not, and will never comprehend them as long as he maintains his choice to do evil rather than good. This is shown most plainly by his underestimating Captain America, the Galahad of modern literature. He expected Cap to react to pain and loss as he would. But Cap is not like other men; he is different. Where most men can achieve only a "good" status in this world, Cap has achieved a "great" status. This is not perfection but it is very, very close to it.
Now some of you are going to say, "But what about Steve's vow to kill every HYDRA operative after Bucky fell off the train in the Alps? That was revenge!"
No, it was not. What Cap specifically said was that he would not stop fighting HYDRA "until every HYDRA agent is dead or captured." (Emphasis mine.) This means that he would capture and imprison those members he could, and kill those who resisted. He said and did this for the same reason the British wiped out the Thuggees, murderers who worshipped the Hindu death-goddess Kali. HYDRA is no better than the Thuggees; they need to be exterminated so that innocent people intent on living peaceful, happy lives will be safe to live and work as they choose.
Nothing that Cap said or did after Bucky fell from the train in The First Avenger was vengeful. He was not motivated by a desire for payback. He wanted the world to be free of the evil that was HYDRA so that Bucky's sacrifice – and the sacrifice of thousands of other men on both sides of the war – would not be in vain. So that the world would be free of HYDRA's evil once and for all.
By his own admission, Zemo was not trying to free anyone in Civil War. He was trying to destroy a team of people who routinely put their lives on the line to protect mankind from the evil without and within it. He wanted revenge, not justice. He wanted payback, not freedom. He was and remains willing to let the entire world fall into death, destruction, and slavery so that he can feel he has revenged the deaths of his family.
Readers, what is so admirable about Zemo's choice? Why should we, as viewers, sympathize with a character that is willing to condemn the whole human race to an evil fate just so he can feel vindicated on behalf of his dead loved ones? Should we sigh, wipe away a tear, and say, "Yes, we feel your pain," or "We understand you," to a character who would throw away every human life on the planet to satiate his lust for blood? No, we should not. But this is what some people want us to do for Zemo.
I will not do this. I will not commiserate or identify with a character that would gladly doom millions to death and millions more to slavery in order to get vengeance for his family, who were unfortunate casualties in a battle. As Rocket Raccoon pointed out in Guardians of the Galaxy, "Everybody's got dead people. That's no excuse to get everyone else dead along the way."
Zemo has no excuses for his choice to destroy not only the Avengers but the people they protect. He wanted to throw the rest of the world under the bus to fulfill his desire for vengeance. No one has the right to do that. But that is what Zemo tried to do with the world population when he targeted the Avengers in Captain America: Civil War.
Later, at the end of the film, we watch Martin Freeman's character, Everett Ross (no relation to the General turned Secretary of State), visit Zemo. He begins gloating to Zemo about how his master plan has failed.
Like Thunderbolt and the U.N., Everett Ross believes that Zemo's master plan has gone down in flames whilst the United Nations' own has succeeded. They have four of the six members of Team Cap incarcerated while Iron Man, War Machine, and Vision are leashed and awaiting orders. Black Widow, Captain America, and the Winter Soldier are wanted fugitives who will soon be found and locked up with their friends. The private police firm known as the Avengers is now legally under the direct control of the bureaucrats and politicians in the United Nations. Zemo, meanwhile, is locked up and out of the way. Yes, their plan has worked flawlessly whilst Zemo's has not.
Slowly, Zemo smiles and says, "Did it?"
At these words we get to watch the smile gradually slide off of Everett Ross' face. (It is such a satisfying thing to see!!!!) Zemo is correct to point out that his plan did not entirely fail. But the fact is that Zemo's plans did not accomplish his true goals.
None of the Avengers are dead, as Zemo desired. Their strength is halved, but they are all alive, and this makes a future reconciliation possible. Zemo does not see this because, as stated above, he sees the Avengers through a glass darkly. He cannot comprehend the gulf between his mind and their souls. Part of his plan has been accomplished; the Avengers are no longer what they were. They are weakened, and severely so….
But they are all alive.
The Avengers' advantage over Zemo is their heroism; it will defeat him every time. Like the phoenix of old, like the sun on a daily basis, the Avengers will rise again. And they will be whole and stronger than before when this happens.
Evil will never win the war, as Zemo believes he has. He has won a battle. But the war was won a long time ago, and the Avengers are on the winning side. Even the arrogant ones, such as Tony Stark, will be victorious in the end. Their strength is not their own. It comes from Another, and He is watching over them, as He watches over all those who serve Him. He is their strength. As long as Zemo stands against the Avengers, he stands alone against Him, the irresistible and unconquerable. He will win, and Zemo will lose.
'Nuff said, readers. 'Nuff said.